'BORIS' has moved to London Zoo where he will continue to Symbolise the Plight of the Polar Bears and to Raise Awareness for a Species Under Threat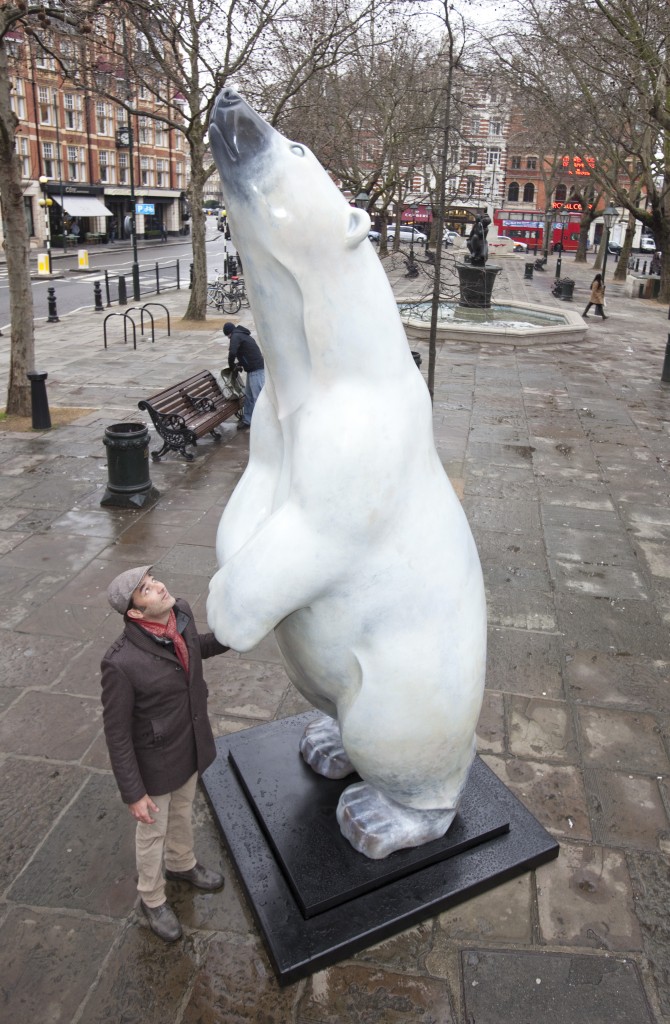 Artist, Adam Binder says,  "We all know that climate change is killing off the planet's polar bear population, but trade has no doubt contributed to their demise. Hunters selling polar bear skins and parts are making a dangerous and unsustainable dent in wild populations that could be the last straw for the species. 
According to the U.S. Geological Survey we will have lost two-thirds of the world's last remaining polar bears (currently around 20,000-25,000) by 2050.
Conservationist, David Shepherd CBE FRSA said: "Bringing conservation and environmental issues to the forefront of people's minds in this busy, commercial world has always been a monumental task and one that I, through my art, have strived to achieve. So it is fitting that Adam Binder's first monumental sculpture should be this beautiful polar bear, a species that is, quite literally, on thin ice. If Boris' lonely vigil in London makes people stop and think, even for a minute, Adam will have achieved his aim."
For those of you who can't house a life sized Polar Bear in your garden, Adam has created an indoor version of Boris with a Limited Edition of 12. 10% of any direct sales of 'Boris' will be donated to Polar Bears International. For more details visit the Land Gallery Page.