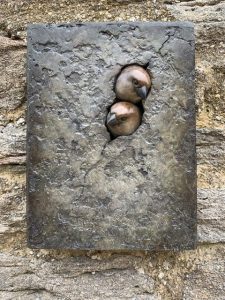 Firstly, I would like to send everyone my best wishes and I hope that you and your families are all safe and well.
Both the Foundries I use and of course all the Galleries that represent me are closed but I am still able to work  in my home studio. I have lots of new pieces that were due to be debuted in Exhibitions over the next few months, with these no longer happening, I would like to share them with you over the next couple of weeks.
Today I would like to introduce five new Short Wall Plaques, two Sparrows (above), a Little Owl, a Wren, a Kingfisher and a Blue Tit, all of which can be viewed at the bottom of the 'Air' Gallery Page.
Before the shut down we had started taking delivery of some sculptures for the upcoming Exhibitions so I do have limited stock here at the studio. If you have any special Birthdays to buy for over the coming weeks and would like a piece of Sculpture, then drop me a line and I can let you know what is available.
I hope you like the new Wall Plaques, more free standing pieces to follow next week.
I would like to thank you for your continued support, stay home and stay safe.
All the Best Adam