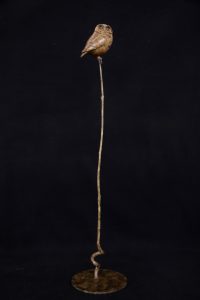 The Paragon Gallery will be representing us at the brand new Fresh Art Fair being held at Cheltenham Race Course from tomorrow through Sunday.  There is a private view this evening and entrance is free all day on Friday. I have a few spare tickets so please do get in touch if you would like to go over the weekend.
We have also added this new Owl to the 'Air' Sculptures page.
Adam has joined Instagram, you can follow him at adambindersculpture and keep up to date with new works in progress and what gives him inspiration for new sculptures.